Family Dentistry in Elizabeth, CO
At Elizabeth Family Dental, we provide family dentistry that empowers you through patient education and thorough consultation so you can make confident decisions regarding your oral health. During your appointment, we take the time to explain your diagnosis and present any and all treatment options. Please don't hesitate to ask our team any questions you might have. We're here to be an expert resource you can rely on!
Our dental practice follows all ADA and OSHA standards for cleanliness and hygiene. We make sure to sanitize each treatment room and sterilize our instruments between patients. You can rest easy knowing that before your appointment, everything has been prepared and cleaned, just for you.
Because we want you to enjoy a truly relaxing and comfortable dental experience, we have outfitted each of our treatment rooms with a TV, pillows, and blankets for your enjoyment. We welcome you to make yourself at home at Elizabeth Family Dental!
CONTACT US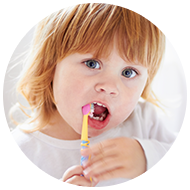 Kid-Friendly Dentistry
We are a family-friendly dental practice that loves helping kids have healthy smiles.
It's important to regularly bring your child in for dentist appointments so they can build a solid foundation for a lifetime of great oral health — one free of cavities serious or expensive dental treatment in the future. Our team understands how to treat children with gentleness and sensitivity, and we can show them that taking care of your teeth and gums is easy and fun. We also have family-block scheduling so you can bring the whole gang in for back-to-back or same-time appointments!
CONTACT US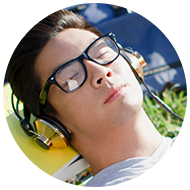 Sedation Dentistry
People of any age can experience dental anxiety. We will adjust your dental treatment to a pace that is comfortable to you. We offer nitrous oxide (laughing gas) and minimal sedation to help you relax.
Nitrous Oxide (Laughing Gas)
Nitrous oxide, better known as laughing gas, is commonly used in dentistry to help patients with dental anxiety or fear feel more at ease. It is a colorless blend of oxygen and nitrous oxide gases, and patients inhale it through a mask. Nitrous oxide is also a great solution for any patients who have a strong gag reflex that makes it difficult to receive dental treatment.
Oral Conscious Sedation
Have you had unpleasant dental experiences in the past that have prevented you from seeking further dental care? Do you get nervous thinking about seeking the dental care you know you need? We can provide medication that will help you overcome your fears and have a relaxing dental appointment. Through the administration of a couple of pills you will be sedated just enough to be unaware of the treatment and the passage of time. When it is all over, any memory of your appointment will be fuzzy. Oral conscious sedation is a safe and effective way to have your dental needs met, all while you rest and relax in our care.
MAKE APPOINTMENT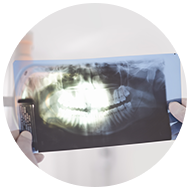 Modern Dental Technology
Elizabeth Family Dental uses state-of-the-art dental technology and tools to offer you an improved patient experience.
Digital X-ray
With digital X-rays, you can say goodbye to those uncomfortable, sharp squares of film. Instead, we place a small sensor in your mouth and receive detailed images immediately. Better still, digital X-rays emit up to 85% less radiation than conventional X-rays.
Intraoral Camera
The intraoral camera makes it possible for you to get a close look at your own mouth and oral health. It delivers high-resolution images and videos to a screen, making it easy for us to walk you through your treatment plan.
Velscope® Oral Cancer Screenings
Oral cancer claims the life of one person every hour of every day. We perform oral cancer screenings with the Velscope® device in order to detect this disease as early as possible, even before you may notice any pain or symptoms.
Soft Tissue Laser
Soft tissue lasers are a minimally invasive way to deal with many different types of oral issues from canker/cold sores to gum disease. The best part is that using them means there's no need for a drill!
MAKE APPOINTMENT
New Patients
To help streamline your first visit to our office, we invite you to fill out our new patient forms.
NEW PATIENT FORM
We use these forms to provide you with a more personalized treatment plan. Just click the button below to complete them online!