Restorative Dentistry in Elizabeth, CO
Unless you are dealing with tooth pain or missing teeth, you might not realize how much you took simple things for granted like chewing, talking, and even laughing. Dr. Terry, our dentist at Elizabeth Family Dental, can help you reclaim your smile with restorative dentistry.
Our restorative dental treatments can fix a wide-range of dental issues, including cavities, infected teeth, and gaps. You deserve a radiant, healthy smile, and we have the services available to get you there.
Contact Us
Restorative Dental Treatments
Tooth-Colored Dental Fillings
Porcelain Crowns
Fixed Bridges
Dental Implant Restorations
Dentures & Removable Partial Dentures
Oral Surgery
Denture Stabilization with Mini Implants
Bone Grafts
Root Canal Therapy (Endodontics)
Tooth Extractions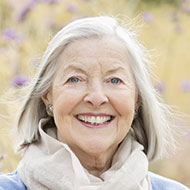 Dental Implants
There are many options out there for replacing missing teeth, but the preferred way by dentists (and by many patients) is with dental implants.
Dental implants are the next best thing to real teeth. They look and feel completely natural, and you'll be able to treat and use it just like your other teeth when eating and brushing.
Getting a dental implant is a two-part procedure: placement and restoration. For the first part, our practice will refer you to a doctor experience in implant surgery. This doctor will place the dental implant (a titanium post) into your gums where the tooth is missing. Once your gums have healed and the post has properly fused with your bone, you will then visit Dr. Terry at our office to complete the restoration process. A restoration is a natural-looking dental crown that mimics the appearance of a natural tooth. Not only will you regain full function of your mouth, but you'll be preserving your bone health too!
SCHEDULE APPOINTMENT