Meet Your Family Dentist & Our Team
At Elizabeth Family Dental, Dr. Terry, our family dentist, and our team of dental hygienists and dental assistants
work hard to keep you smiling.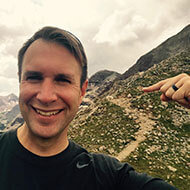 Meet Dr. R. Boone Terry
Dr. R. Boone Terry is a graduate of the Case Western Reserve University School of Dentistry in Cleveland, OH. After earning his DMD degree, Dr. Terry completed a two-year residency in comprehensive dentistry at Fort Hood, TX. During residency, he received extensive training in oral surgery, endodontics, prosthodontics, periodontics, pediatric dentistry, and orthodontics. Dr. Terry graduated as the top resident in 2006 and was awarded Board Certification the same year — a distinction only 1% of general dentists nationwide can claim.
Following his residency, Dr. Terry was named Chief of Restorative Dentistry at Ft. Gordon, GA, where he served as a Captain in the United States Army. After six years of active duty service and numerous commendation awards, he separated from the army to pursue his dream of private practice in the beautiful state of Colorado.
Since arriving in Colorado, Dr. Terry has enjoyed serving the Elizabeth community in a number of ways — whether sponsoring our local school teams, donating protective mouthguards, or providing dental care to underprivileged children, Dr. Terry and our staff strive to make a positive difference in the communities we serve.
Dr. Terry is trained in sedation dentistry, allowing him to provide comfortable treatment options for children and adults who might need a little extra help relaxing in the dental chair. All of this specialized training allows him to perform most dental procedures in our office instead of having to refer patients to other providers.
Dr. Terry is affiliated with and an active member of the American Board of General Dentistry (ABGD), Academy of General Dentistry (AGD), American Dental Association (ADA), Colorado Dental Association (CDA), and the Metropolitan Denver Dental Society (MDDS). He was recognized as a Top Dentist in Denver's 5280 magazine in his first year of practice.
Dr. Terry and his wife, Nicole, have three children and enjoy spending time together in the mountains, at sporting events, and in their kitchen with family and friends.
Make Appointment
Meet Our Dental Team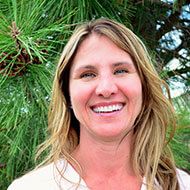 Lisa Hinders, Dental Hygienist
I graduated from dental hygiene school in 1997 and have been a hygienist at Elizabeth Family Dental since 2011. Mt husband and I have a son and a daughter who attend school here in Elizabeth. They live, work, and play in the community and also enjoy what the mountains have to offer, including skiing, hiking, fishing, horseback riding, and camping. I am proud to serve in my local community.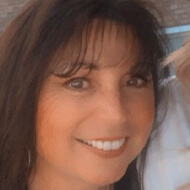 Kelly Day, Expanded Function Dental Assistant
I am an expanded functions dental assistant with over 25 years of experience. I have been employed at Elizabeth Family Dental since January 2007 and really enjoy the family atmosphere. I raised three kids that have gone through the Elizabeth school district, and enjoy spending time outdoors with family and friends.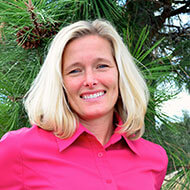 Melissa Robinson, Scheduling Coordinator
As the office administrative assistant and hygiene coordinator, Melissa welcomes our new patients and their families to our office and works closely with our wonderful hygienists to keep our patients current with their important preventative appointments. Our patients' comfort is her number one priority, and she enjoys doing anything she can to ensure their experience with us is as positive and fulfilling as possible.
Melissa loves spending time and doing outside activities with her family. She is a certified trainer and really enjoys working out. She especially enjoys spending time with her husband and watching their boys play sports.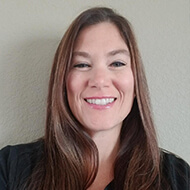 Tiffany Groth
I am the office manager at Elizabeth Family Dental and have been working in dentistry since 1998. I really enjoy helping our patients feel comfortable about all their dental needs from scheduling their appointments to understanding insurance and ensuring they have a positive experience in our office. My husband and I live in Elizabeth with our two wonderful daughters. We enjoy hiking camping and just being together.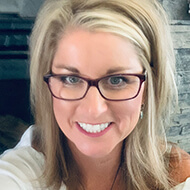 Heather Mendl
I have been with Dr Terry since November of 2019 and have been practicing hygiene for almost 27 yrs now. I am married with 2 boys, 14 and 9. My husband has been in the Ag industry on the beef side for 22 years. My family and I moved to Elizabeth 2 years ago from Castle Rock. We are excited to be out in the Elizabeth community to have the small town values, morals and live a slower quieter way of life. My husband and I both grew up with horses in our backyard and wanted the same for our boys. We enjoying riding and roping. We have a Horsetrailer with a living quarters and we ALL love camping with the horses in the summer. Both boys are football players and we hope to get to spend Friday nights under the lights of Elizabeth HS.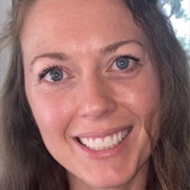 Keri Schmidt
I graduated in 2000 from North Dakota State College of Science. My husband and I moved to Colorado in 2001 and we have called Elizabeth home since 2008. I am blessed to have found Dr. Terry and his amazing staff so I can live and work in this wonderful community.
We have a daughter currently attending Elizabeth High School. Our hobby is restoring/enjoying classic cars and spending time in Colorado's beautiful outdoors.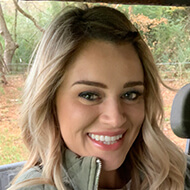 Morgan Briddle
I am a Colorado native, who grew up in Franktown, Colorado. I graduated from college in 2015 and have been practicing as a Registered Dental Assistant since then. I feel so lucky to work here at Elizabeth Family Dental and have such an awesome work family here. When I am outside of the office, I enjoy the outdoors and going on as many adventures as possible. I love my border collie dogs, Georgia & Oakley the most. I enjoy working out and staying busy!